Which U.S. City Should You Live In?
You should live in Chicago.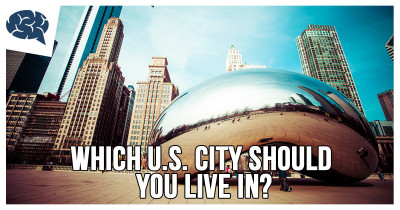 The Windy City is the crown jewel of the Midwest, home to da Bears, da Bulls and da Cubs, as well as deep-dish pizzas and some legendary blues artists. Here, you get to enjoy many of the cosmopolitan features of NYC, only with fewer people and a cheaper cost of living. Not bad, not bad. I just hope you don't mind the snow.